We present a short review of the year 2018 in ELEKS - Janusz Kosiorek Sp. J. Last year was very special for us mostly because of 25th anniversary of the company foundation. We encourage you to read about it and other important events of the last 12 months.
RODO (GPDR) in ELEKS

On 25 May 2018 the European Union's GDPR (General Data Protection Regulation, or RODO in Poland) came into effect across the EU, in Poland as well. In ELEKS we prepared accordingly for this regulation by conducting an internal audit. The results were positive and promising but we have decided to implement proper procedures and even more restrictive rules of conduct in personal data through the organization. The main purpose of the policy changes was to increase level of protection of the personal data of our employees, clients and other business partners. Below is and special information that we have prepared due to the GDPR.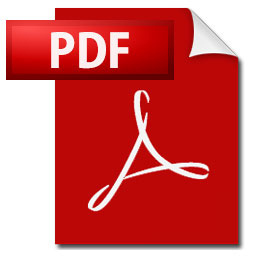 The 25th anniversary of ELEKS foundation

On 21-22 September in the Osada Danków in Wielimów, an annual integration event took place. We had an attractive cruise along the slipways and the Elbląg Canal. There was a gala dinner with the participation of the shareholders and employees. During the gala the partners were honored by employees with the gift boards. Many thanks to the entire ELEKS team and all of the customers who have been with us for the last 25 years.
2018 in review

The construction industry economic prosperity had a positive impact on our results in the past year. Thanks to the great commitment and experience of our entire team (installers, logistics, designers, project managers and all others) we have always been able to complete orders within the set deadlines Not only we were performing installations for our current long-term clients, but we have also made new ones in 2018 and we are optimistic about cooperation with them in the future.
We have carried out orders throughout Poland and outside the country, within the borders of the EU. In addition to the regular maintenance services and modernization works we have participated in many projects of new office blocks and buildings.
In 2018 we have installed over 30 000 lines of cabling! Our implementation included mostly cat. 6 and cat 6A of copper cabling and also OM3 and OM4 in fiber. The most popular producers of the cabling we offered were: Commscope (Systimax, Netconnect, Uniprise), Corning and Leviton-Brandrex. We are also very pleased that some of our customers decided to order a modern cabling management system iPatch-imVision from Commscope. Some of others were recipients of the fiber preterminated solutions, which we have delivered and installed personally. During our implementation we also offered delivery and installation of RACK cabinets, patchcords and components of the Fire Alarm Systems. There was also great demand for a new LV switchboards, which we manufacture every day in our warehouse workshop. Switchborads were a key element of the received power supply orders.
Our main goals in the next year are to maintain the quality of our services and to meet all of the deadlines. We believe that our references and photos of our implementations will be more than enogh.

Feel free to contact us!